A lot has happened since I last wrote.  It seems to me that I've started off that way before.  I apologize again for getting behind and not writing during the second half of my Home Assignment.  I've intended to write since September 26th to let you know about a huge answer to our prayers… I have my permanent resident visa for Mexico!!!  I should not have to renew my visa ever again.
I last wrote at the end of the first part of my HA on August 14th just hours before my flights back to Canada after starting the visa renewal process here in La Paz.  Upon arrival, I was able to see friends from Germany and pick up a rental car for Trip 2, starting August 18th.  I had to re-schedule my last visit so I could come home a day early on September 23rd in order to have a day to prepare for another trip back to La Paz, Mexico to finish the visa process (September 24-27) and to prepare for Trip 3 (September 29-October 16). The visuals show the rental vehicles and the kilometers driven on each trip.  In addition, my hosts in Kitchener leant me a car for all the visits in Ontario.
On both trips, I asked for a small, economical car.  I was given an Elantra and then offered a BMW but took the Grand Caravan because they said it would be easier on gas.  Go figure!
I have so much to be grateful for as I look back over the entire HA.  I was blessed to visit with everyone on the schedule plus more friends/supporters as well as to meet many new friends/supporters.  I had so much traveling to do because I was trying to visit all the financial supporters (individuals and churches) and as many prayer supporters as possible and I'm amazed at the high percentage of those visited, close to 200 outside of church settings.  I consider each of you to be a friend, so I'll refer to you that way in the rest of the letter.  We can all thank God for the answers to our prayers – for good health, safety traveling, the permanent resident visa, new supporters and the ministry in Mexico.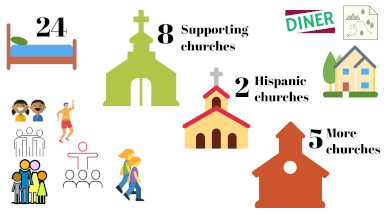 I stayed with 24 extremely gracious hosts (whether singles, widows, couples, or families) and went out with even more friends.  I thoroughly enjoyed my time with each one of you and thank you for making the visits so special.  I was privileged to share in 8 churches that support me to one degree or another, in 2 Hispanic churches, in 5 additional churches and to a group of migrant workers.  Thanks to each of you for opening your doors to me and for the support and love shown and also to the friends who facilitated some of those meetings.  I had opportunities to share presentations with all ages from children to great-grandparents in a variety of formal and informal settings including ladies' groups, SS classes, worship services, youth groups, a missions conference, missions committees, sharing meals and hiking.  Beside churches, I shared in restaurants and parks, but mostly in homes.  For the handful of financial supporter-friends I wasn't able to visit in person, we shared a visit over the phone or computer.  Through it all, the Lord has raised up new supporters and I look forward to getting to know you better.  Thanks for joining the team!  I also got to spend time with all of my family and with relatives I haven't seen for years.  Words can't express how much I deeply appreciate each one of you and I pray God's richest blessings on you.
I returned a few days early on November 4th (found a great price on a ticket!) and still haven't completed all the projects I planned to do in those days because of several activities here.  I did unpack, have the apartment cleaned, have the car serviced and insurance updated, and I decorated for Christmas (since I left the apt. pretty bare in case of hurricane damage in my absence)!  I'm also finally getting this prayer letter done, but I still have some financial reports to do.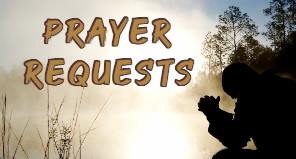 My new assignment here should be worked out in the next few days (our field leaders just returned as well), so please pray that the Lord guide those conversations and decisions.  In the last few weeks I've been involved in several meetings at different levels and with different participants about the course of our church, El Faro, and we need your prayers for wisdom, insight, vision, and sensitivity as we work through several different issues and plan for the future.
I've also enjoyed a wedding, church services, the ladies' group, the leadership training sessions, and visitation.  After celebrating Canadian Thanksgiving three times, I'm looking forward to celebrating American Thanksgiving with all my co-workers here in La Paz – those I've met over the last four years and those who arrived while I was away on HA.  It's good to be home!
With prayers for you and a grateful heart,
Brenda