Thank you so much for your prayers for our Annual Conference.  Our TEAM Mexico family is growing, so it was great to see everyone again and to meet the new missionaries in a beautiful location with the mountains behind us and the Sea of Cortez a short walk in front of us in Loreto, Baja California Sur.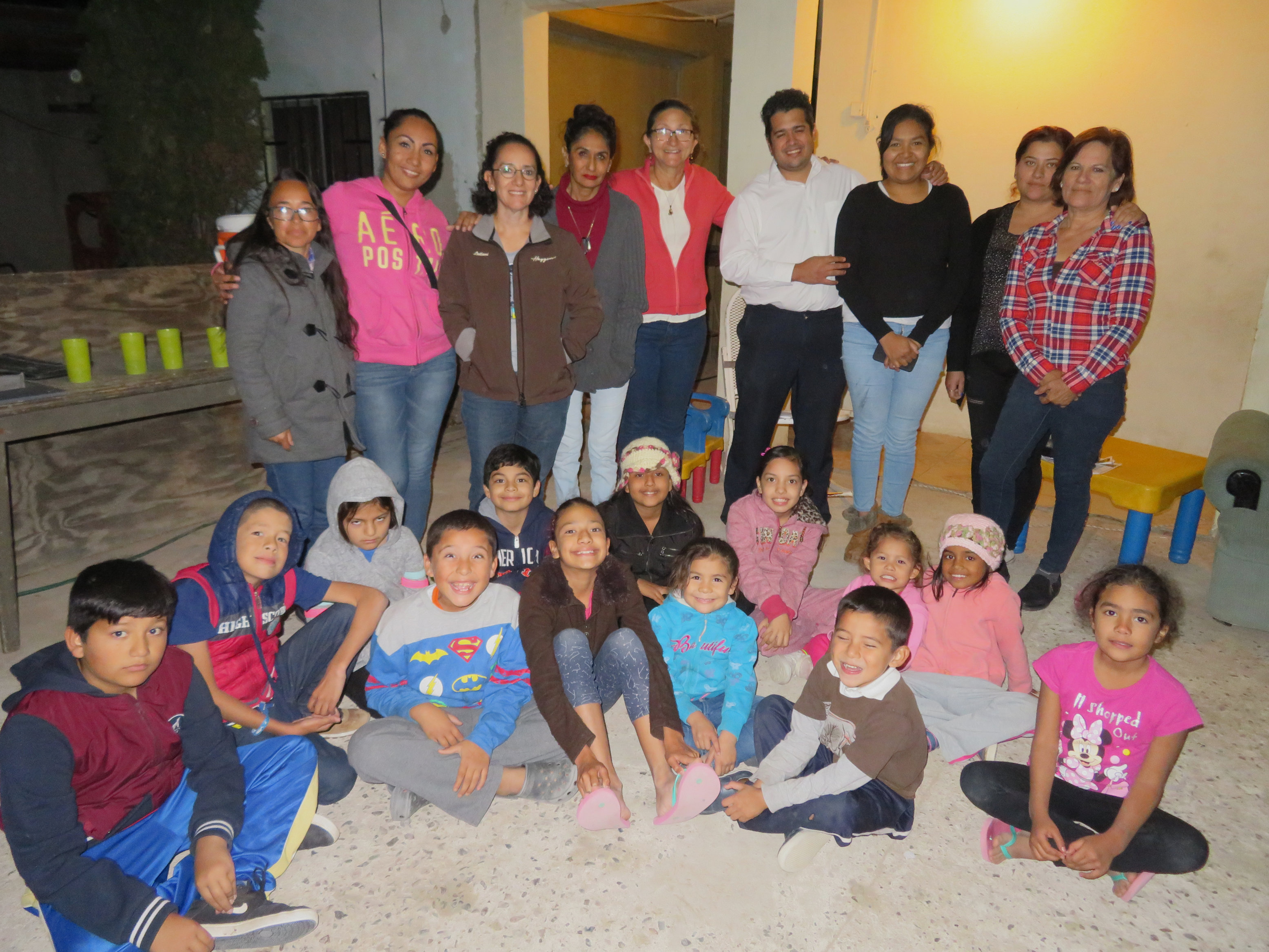 After a month-long break, I was a little concerned about our cell group, but we had a good group to start up again.  Unfortunately, due to new work schedules, several of Mari's family can't attend, but we have had some visitors and Mari has been thrilled with some of her family attending church with us in January.  Please pray for good health for all of us, for the salvation of the unsaved, and for growth in the believers.
For the evangelistic event, we celebrated Valentine's with a different service which ended with cake and ice cream. It included a game of the Mexican version of Family Feud, 100 Mexicanos Dijeron.  We surveyed the congregation a couple weeks earlier and based the game on those answers.  Preparing the visuals was a challenge, but the game was enjoyed by all.
Please pray for the audio-visuals team.  We have a few committed people and I had hoped to turn it all over to them, but we still need someone else to edit the sermons and the others have had glitches like the internet being down, work/studies schedule changes, moving, etc.  This has meant that I've been doing most of it again, but I am trying to prepare them to take over the ministry so I can focus on other areas.
This week I arrived a few minutes late for the ladies' meeting… but it was wonderful!  To see everyone pitching in with the set up or involved in conversations and to feel the loving atmosphere was cool.  We've had some new ladies coming and some visitors, and I continue to enjoy my part of the meeting – teaching.  (Thanks to Cony for this photo as we prepared for the teaching time.) I prepare all the visuals for that as well as a hand-out, so it's time-consuming, but the ladies do seem to enjoy it and are growing.  Please pray for continued unity and teachable spirits for all of us.
For March's evangelistic event, Belkis will lead a workshop on How to Control Anger.  It will double as a training time for the group she is preparing to work with at-risk women.  Please pray for her as she develops this new and needed ministry.
With Belkis being here at the apt, I can leave on a longer Home Assignment.  There have been some complications in planning, and I wasn't able to start working on it until it was confirmed that Belkis would stay longer, so I need to concentrate on planning this – while keeping up ministries here and preparing others to continue with them!
I would love to be able to visit all of you! That's probably not realistic, but, if you'd like a visit, it would be helpful if you could send me possible dates and your current address and telephone number.  I will fit as many of you in as possible.  It's looking like I'll do AB and the US west-coast area May-July, and then ON, WI, IL, IN, MI and NY August to November.  If you would be able to set up a speaking opportunity with a group while I'm with you, that would be fantastic.  Please write me ASAP at brenda@teamven.org so I can organize the trips and work on the travel arrangements. Thanks for your help!
God has been so faithful over the decades to provide for prayer and financial support.  I am so grateful to each of you for your indispensable part in the ministry as well.  "And my God will meet all your needs according to the riches of his glory in Christ Jesus." (Phil. 4:19, NIV)
May God richly bless you!

Brenda